Community Life
Your lifestyle determines the quality of your life...
Unlike any other community you've lived in before, your lifestyle at Moravian Hall Square encompasses much more than the home you choose to live in. Your lifestyle includes many amenities and services such as our 5 Star Rose Inn Restaurant, Good Spirit Cafe, Library, Lounges, Integrated Walking Trails, Fitness Centers, Billiards Room and Game Rooms, Health Center, Swimming Pool, Fountains, Gardens, Gazebos, Housekeeping and Maintenance services and much more. But the most unique aspect about the lifestyle that is created for you at Moravian Hall Square is COMMUNITY LIFE. Community Life is year-round planned physical, spiritual, educational, recreational and social activities that unite residents and enhance their quality of life.
There are so many things to do at Moravian Hall Square.
Directions to Places & Spaces on the Moravian Hall Square Campus
Click on the places/spaces listed in RED below the Campus Map to receive the best point of entry & directions to your destination.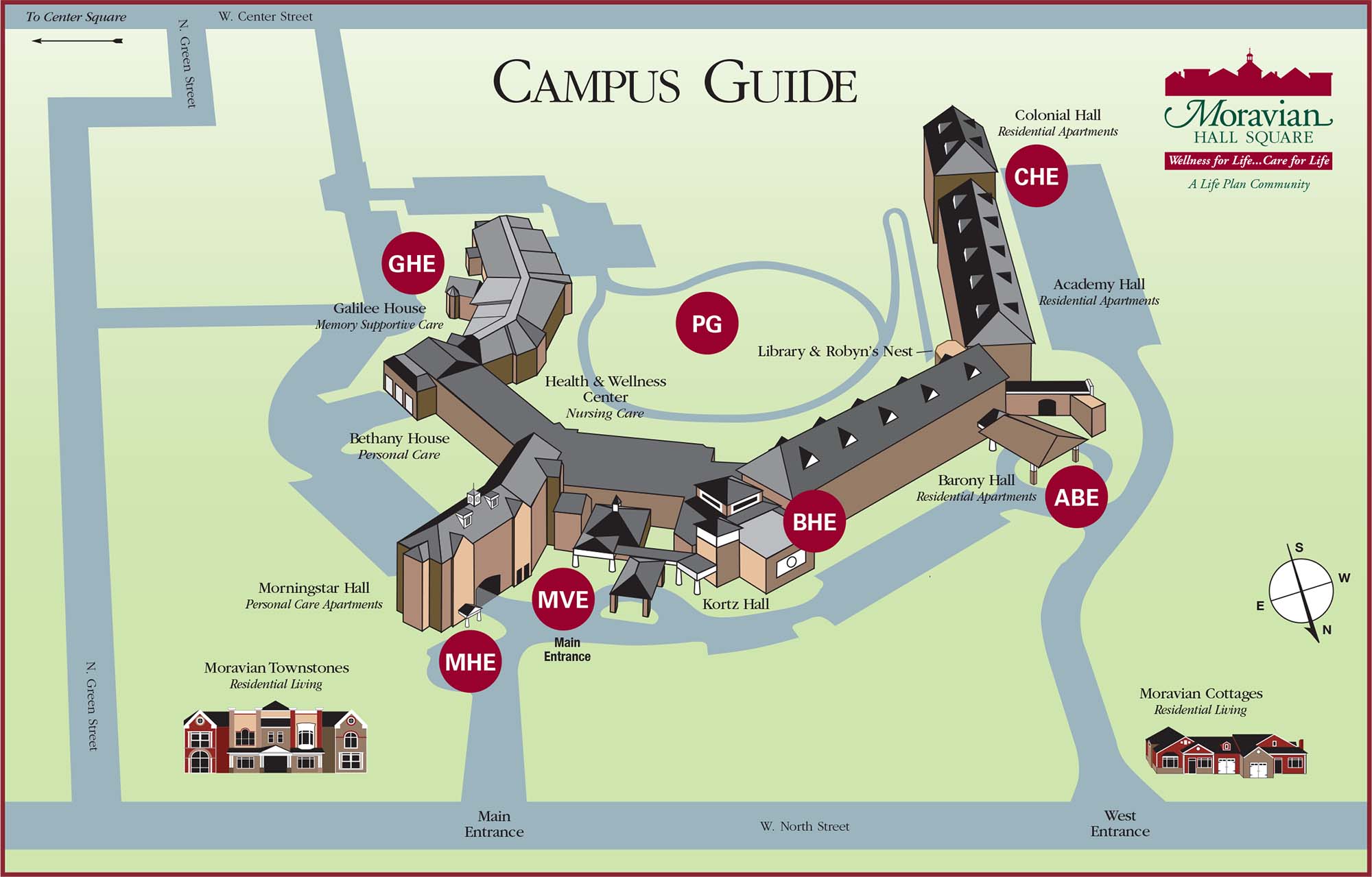 Point of Entry Codes:
ABE = Academy Barony Entrance
BHE = Barony Hall Entrance
CHE = Colonial Hall Entrance
GHE = Galilee House Entrance
MHE = Morningstar Hall
MVE = Main/Visitor Entrance
PG = Pleasure Garden
⇧