Short Term Rehabilitation
The Health & Wellness Center at Moravian Hall Square is the BEST place to get better.
With on-site Physical, Occupational and Speech Therapy, and accommodations in Moravian Hall Square's Health & Wellness Center you have the combination of therapy and rest to ensure complete recovery from injury, illness or hospitalization.
Rehabilitation Therapy Services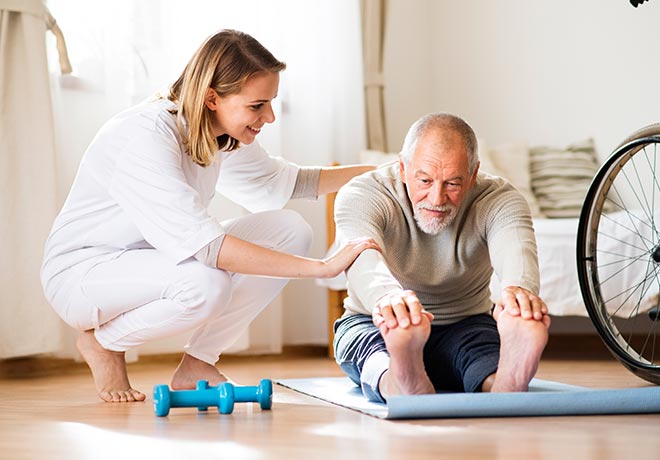 Physical Therapy
Our physical therapy program improves quality of life by promoting your independence. A customized plan helps you regain balance, good body mechanics, strength and mobility. Treatment plans may include:
Strength Training & Coordination
Balance Training
Bed Mobility, Transfers & Gait Treatment
Pain Management
Amputee Care/Prosthetics
Physical Agent Modalities (Ultrasound & TENS)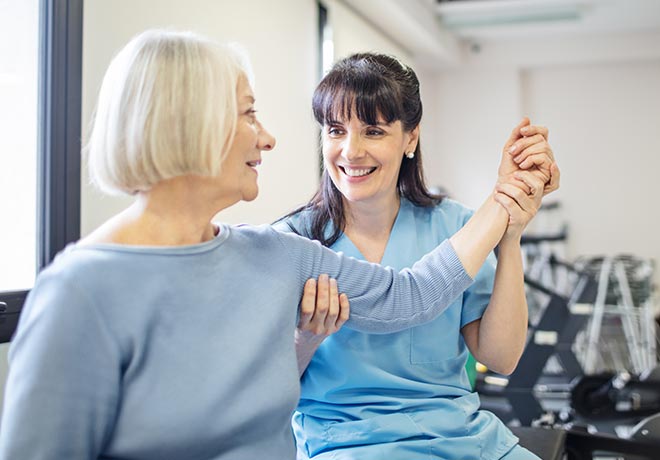 Occupational Therapy
Occupational therapy addresses important elements in the treatment of individuals experiencing functional limitations in self-care skills and activities of daily living. Treatment plans may include:
Fine & Gross Motor Control Development
Activities of daily living such as Dressing, Grooming, Bathing & Home Management Skills
Training in the use of Self-Help Aids
Upper Body Strengthening & Coordination
Home Evaluation to assess the need for Adaptive Equipment & Promote Home Safety
Cognitive Rehabilitation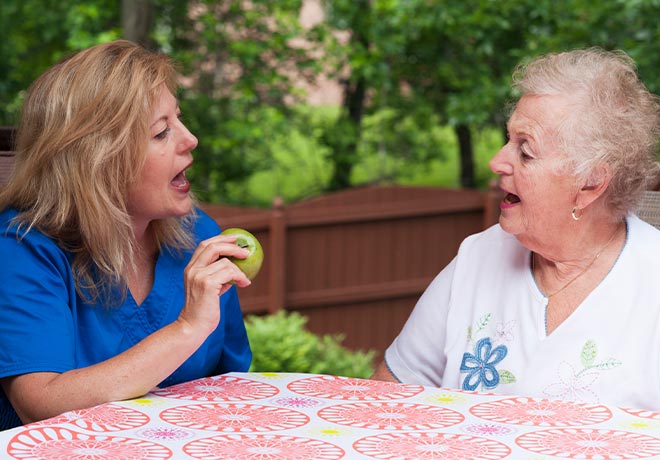 Speech-Language Pathology
Speech-language pathology patients are evaluated and treated for hearing, language, communication and swallowing disorders. The focus is on improving speech-language expression, comprehension, oral motor skills, and strategies for safe eating. Treatment plans may include:
Receptive / Expressive Language Therapy
Dysphagia Therapy
Cognitive Skills Development & Re-Training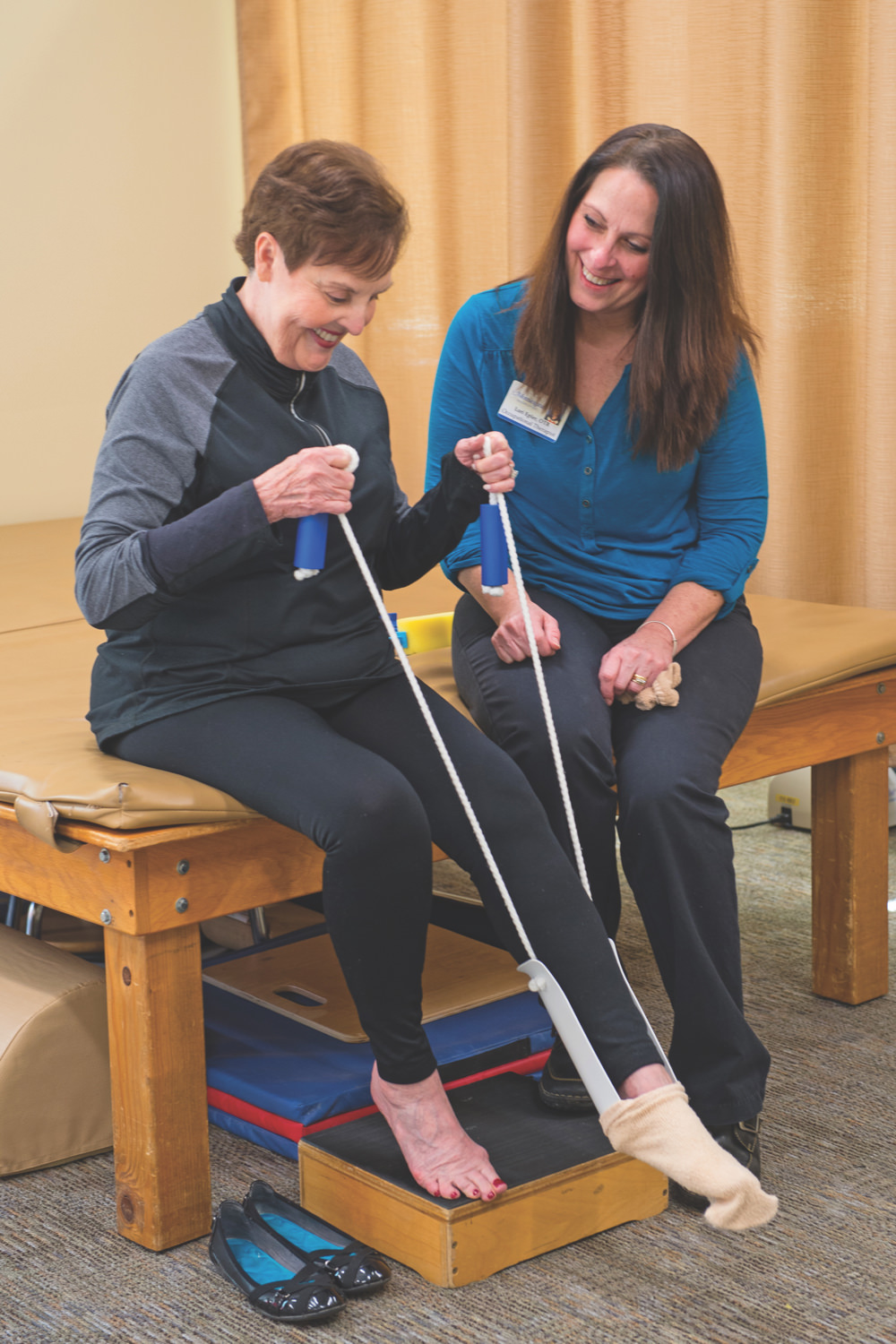 The BEST Place To Get Better
"My experience at Moravian Hall Square was nothing less than exceptional after I had my knee replaced 3 years ago. The therapists planned the functional exercises I needed to regain movement and provided the strength training that enabled me to resume the active lifestyle I enjoy. So when I needed surgery on my other knee recently it was an easy decision…Moravian Hall Square was the best place for me to rehab again.
The best part about my rehabilitation at Moravian Hall Square is the knowledgeable, trained and compassionate care that I received from every professional who works there. Every member of my care team was attentive to my needs and provided the type of care every patient wants and needs."
-Sandra Yeakel