Funding Our Mission
Enriching lives and making a difference!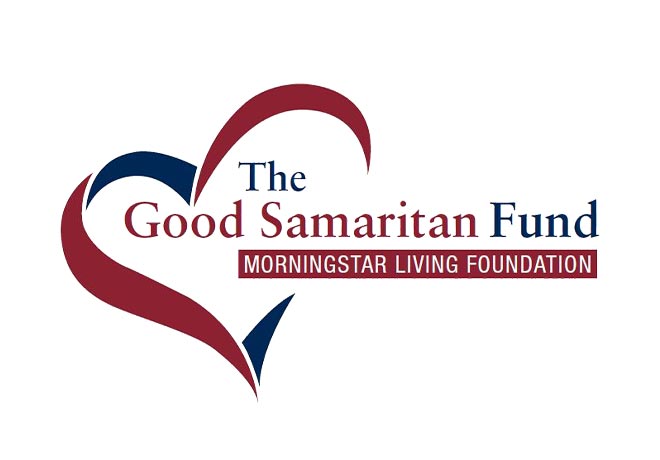 The Good Samaritan Fund
A benevolent fund that provides financial support to community residents who have exhausted the means to pay in full for their care. This is a priority and significant need as residents spend down personal funds and can no longer cover their care in full.
The Morningstar Living Foundation Board of Directors oversees the stewardship of the corpus of these
funds and allocates an annual gift to the Morningstar organization to assist with the operational expense of supporting individuals who rely on benevolent support.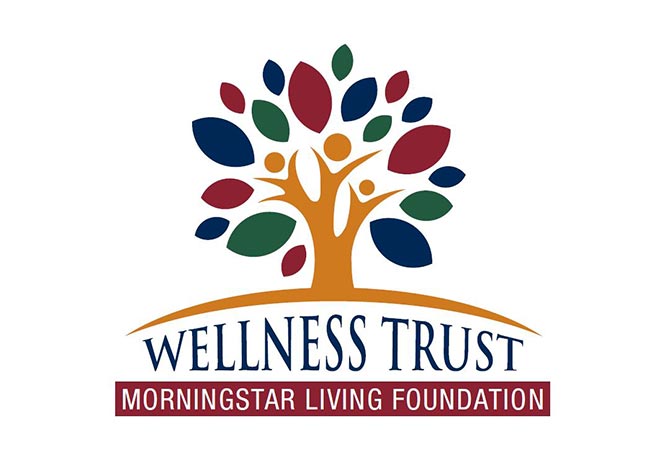 Wellness Trust
Departments may request funding support for specialized programs, training, enrichment or equipment needs based on project narrative and anticipated outcomes.
Granted funds positively impact the quality of life for residents, family, volunteers and staff. And these funds provide financial resources for specific challenges such as Alzheimer's and related dementias.
The Essentials Campaign
COVID-19 changed our business. Here at Morningstar Living, we responded to concerns quickly and implemented many safety measures even before mandates were issued by the CDC and government orders.
The purchase of PPE (personal protective equipment) as well as disinfection supplies and protocols have been costly. Additional technology and services have also been implemented. Expansive measures to keep residents and staff safe have cost tens of thousands of dollars. Expanded meal services, personal grocery and pharmacy shopping and delivery, telemedicine and technology to connect residents with family members through video chats require funding. The Essentials Campaign is a request for financial assistance to help fund these unforeseen expenses. Any gift, large or small, makes a difference and is appreciated. You can be a hero to our shining star team members who faithfully go above and beyond for our residents!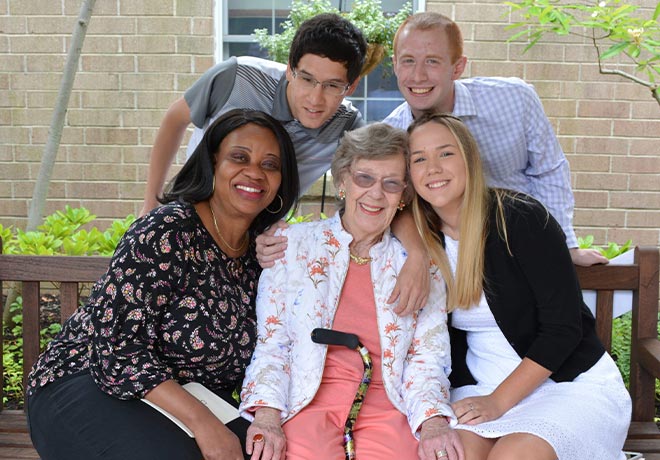 Scholarship & Enrichment
Used annually to support educational opportunities and career growth for employees of Morningstar Living. Qualified employees can benefit from scholarships, grants, service recognition and training opportunities. A committee of residents and staff oversees scholarship requests from full and part-time employees including students pursuing post-high school education.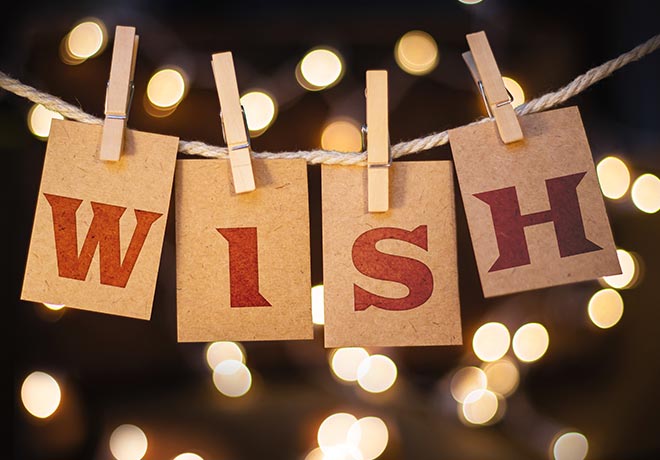 Wishlist
Special needs are funded to enhance the lives of people living at Morningstar Living communities. Donors can customize an interest area such as a special music program, community training, enrichment activity, garden enhancement or capital need.
We appreciate the generosity of our donors.
See how we recognize special giving from our supporters.