Funding Our Mission
Enriching lives and making a difference!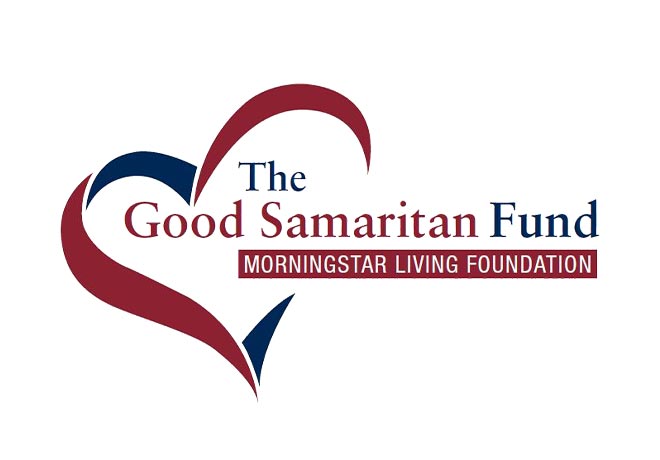 The Good Samaritan Fund
A benevolent fund that provides financial support to community residents who have exhausted the means to pay in full for their care. This is a priority and significant need as residents spend down personal funds and can no longer cover their care in full.
The Morningstar Living Foundation Board of Directors oversees the stewardship of the corpus of these
funds and allocates an annual gift to the Morningstar organization to assist with the operational expense of supporting individuals who rely on benevolent support.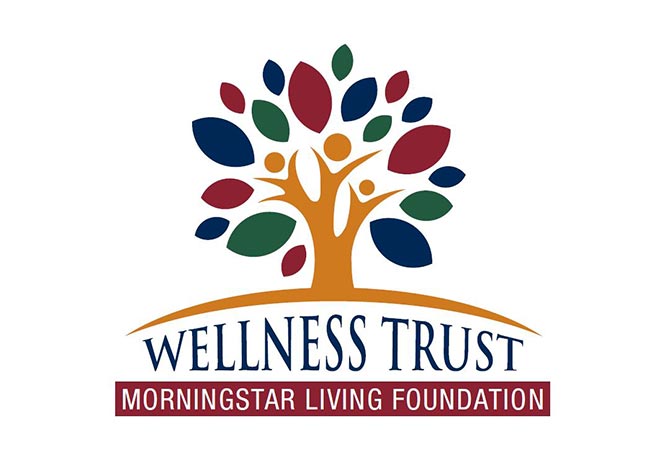 Wellness Trust
Departments may request funding support for specialized programs, training, enrichment or equipment needs based on project narrative and anticipated outcomes.
Granted funds positively impact the quality of life for residents, family, volunteers and staff. And these funds provide financial resources for specific challenges such as Alzheimer's and related dementias.
Morningstar Living is pleased to offer exceptional programming for residents, caregivers and those living with memory loss and dementia.  Residents of Morningstar Living benefit from group and individual therapy programs in their residency neighborhoods that elevate music, art and spiritual wellness.  Trained staff and volunteers are part of a dementia friends network that offer one on one friendly visits.
Morningstar Living offers free program support and expertise through scheduled community programming.  There are support groups offered for early on-set and caregiver programs that are facilitated by our skilled staff.  Quarterly evening programs called Memory Lane bring in skilled professionals to offer tips and expertise on dementia topics and are offered free at our Moravian Hall Square campus.  Morningstar Memory Cafe is a twice monthly morning social program that is also free to the community and provides a friendly active morning for care partners and their loved one impacted with dementia.  These community outreach programs are free but do require a reservation through our Events page.
There is a need to update and replace activity items related to our dementia programming.  For those interested in gifting something from our "Wish List", please visit Morningstar Living Foundation's Amazon page on Amazon Smile.  If you enroll as an Amazon Smile shopper and select Morningstar Living, you can impact our charitable needs in multiple ways.  It truly is a wish come true!  Click on the amazonsmile logo to go to our Amazon Wish List page.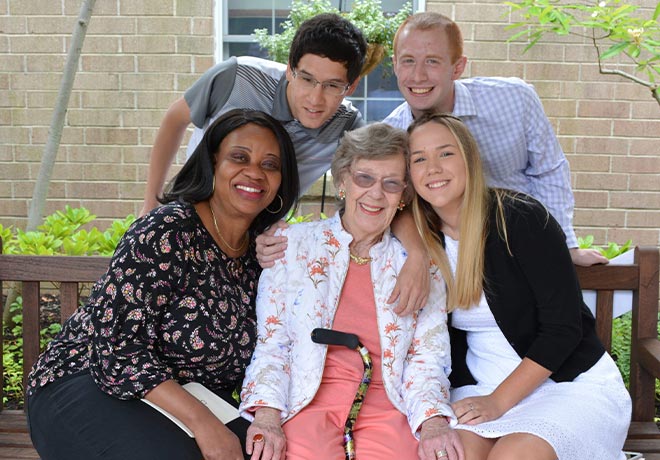 Scholarship & Enrichment
Used annually to support educational opportunities and career growth for employees of Morningstar Living. Qualified team members can benefit from scholarships, grants, service recognition and training opportunities. A committee of residents and staff oversees scholarship requests from full and part-time employees including students pursuing post-high school education.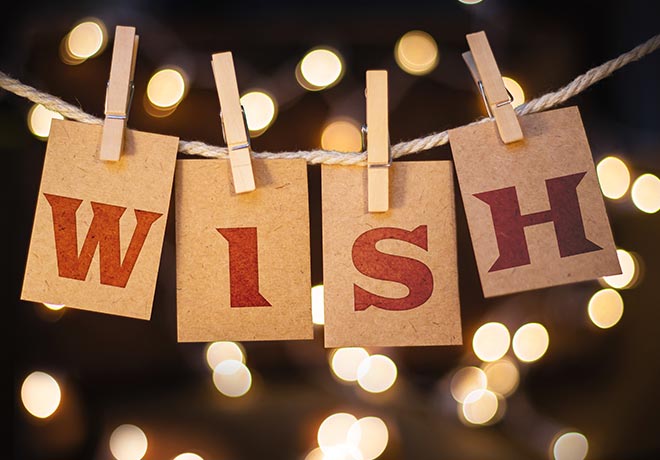 Wishlist
Special needs are funded to enhance the lives of people living at Morningstar Living communities. Donors can customize an interest area such as a special music program, community training, enrichment activity, garden enhancement or capital need.
There are some current "wishes" that include:
Dementia focused interactive equipment
Fitness equipment for strength & therapy
Specialized size wheelchairs
Fresh seasonal flowers for dining room ambiance
We appreciate the generosity of our donors.
See how we recognize special giving from our supporters.